Africa: An immense opportunity for trade
In the first analysis in a series covering African trade, we examine the opportunities on the continent and why players in global trade must expand their investment and support for Africa –a region that holds huge potential for growth.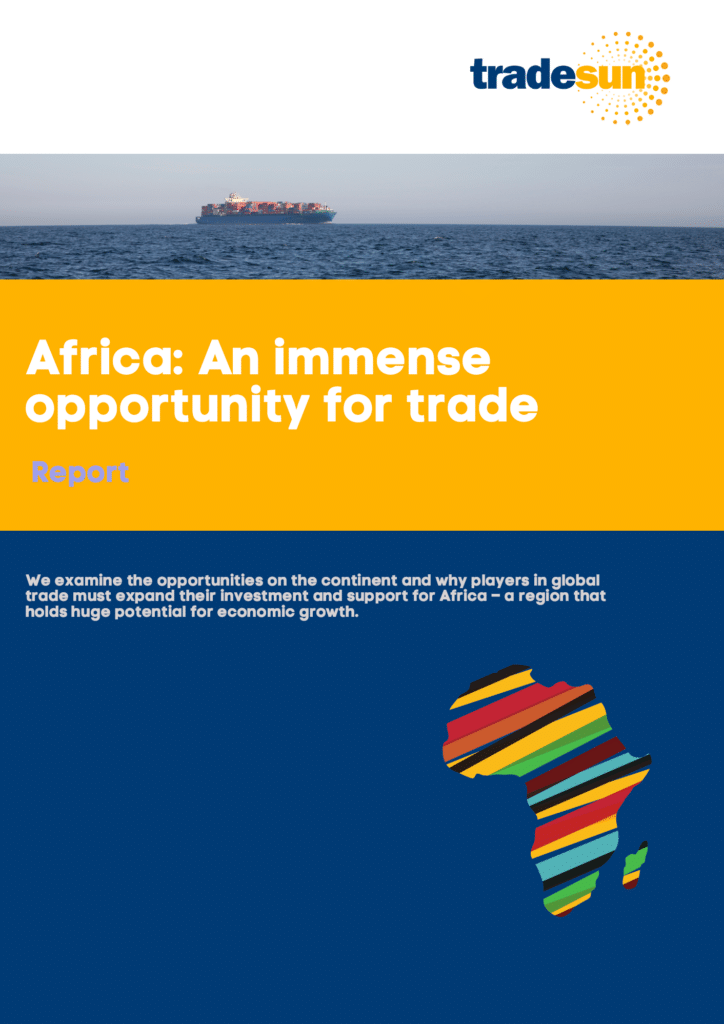 Unlocking promise and potential across Africa
Please fill out the form below to download a copy of the report
Africa has vast natural resources, a young and growing population, and it is the second-largest continent. Sub-Saharan Africa is home to more than one billion people – half of whom will be under 25 years old by 2050. And while more than 16% of the world's population resides across Africa, trade makes up a mere 3% of global trade.
There are immense and untapped economic opportunities on the continent, including financing and investing in the trade finance and development gaps – both between African and developed countries as well as among African markets. These gaps offer investors that are increasingly looking for exposure to the continent stable returns.
A lack of liquidity for smaller companies is hindering their ability to grow and help countries and their people prosper socio-economically. The African Development Bank (AfDB) estimated the trade finance gap on the continent was $81bn in 2019. While this is "high", says the AfDB, it is a decline from a peak of $120bn in 2011. Ramping up action to close the gap will be essential to enabling trade by SMEs across Africa.
Intelligent technologies will provide the bridge to banks between smaller companies and financing by aggregating transaction data to build risk models – something that is particularly important against the backdrop of increasingly strict global banking regulations. There is scope for all parties within the trade ecosystem to leverage technology to enhance their processes.