Tackling economic crime across Africa
This analysis, part of our series covering African trade, outlines the scale of economic crime, including that of trade-based money laundering and corruption, across the continent and how leaders can combat illicit activity.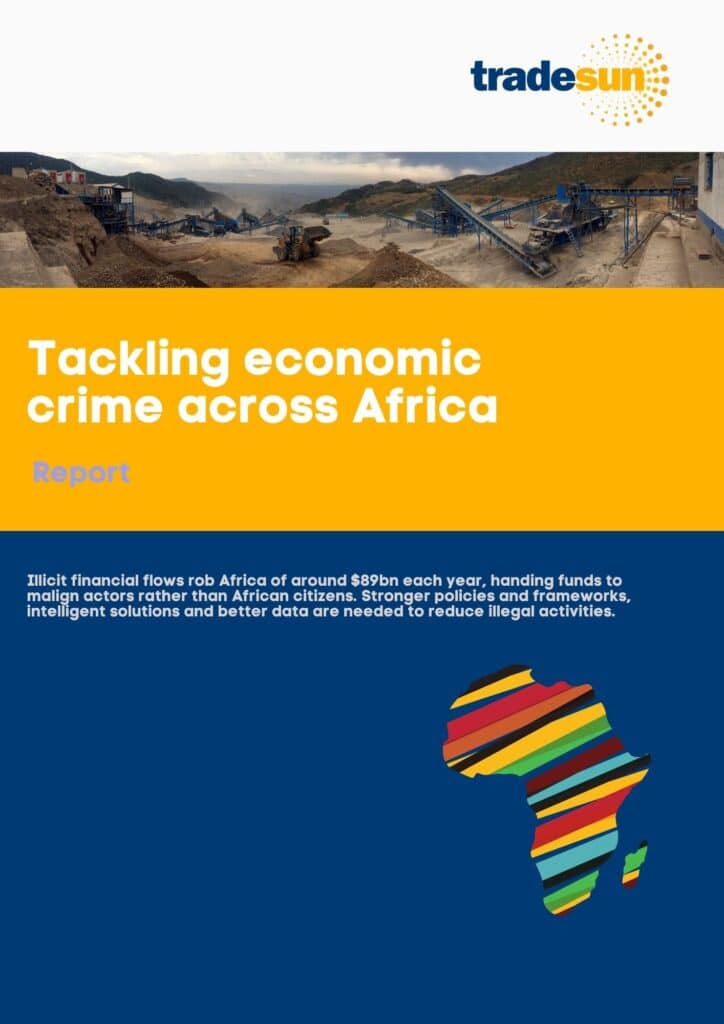 Curbing illicit flows dragging on development
Please fill out the form below to download a copy of the report
Illicit financial flows, when money or assets are moved across borders illegally, are high in Africa and have been increasing over time. Examples of IFFs include trade-based money laundering, corruption and tax evasion.
Loss of revenue from illicit outflows in Africa is holding back the growth of economies and the reduction of poverty – 86% of Sub-Saharan Africa's population lives on less than $5.50 a day, according to the World Bank.
The global trade system is complicated; supply chains reach around the world in various geographies that operate differently, and trade documents and data are not standardized. These factors are exploited by criminal enterprises and other malign actors, with commodities at particularly high risk of being abused in Africa.
More comprehensive trade data is needed to reduce illicit flows. But a high level of transparency will only be achieved through better data infrastructure and the adoption of intelligent solutions which are easily integrated into stakeholders' systems. Alongside this, domestic regulatory frameworks must be strengthened and local initiatives against corruption and money laundering scaled up.
Read our first report in the series